I just finished taking a Workshop with Kathleen Prasad.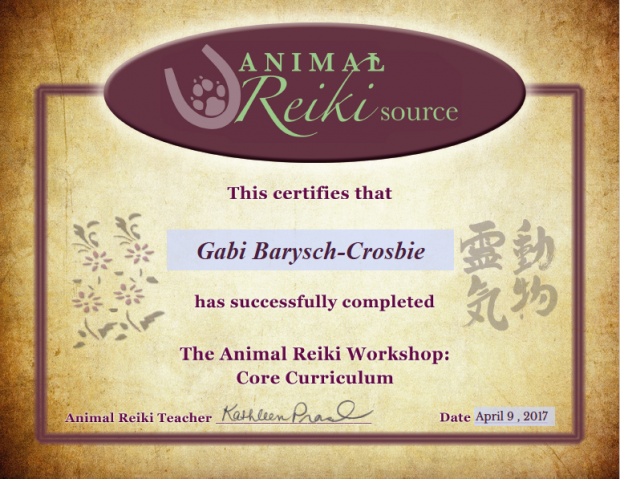 As of August 2016 I'm also a certified "Light of Avalon" Team Member – A Metaphysical Healing Program for Rescue, Shelter & Zoo Animals.
Balto (who I visit at DAWG) is a 4 year old male Husky, pacing …
until he settles down to receive some Reiki … and to finally relax … yawning.
I visit Kona almost every Sunday at the Santa Barbara Bird Sanctuary: She loves to talk to me and sometimes we sing.
My first 'client'- sweet Ollie:
Afterwards: